Holiday in Tuscany, land in the heart of Italy
In a holiday in Tuscany worthy of its name, location where to stay and cuisine with homemade dishes are the starting point for a must to fully enjoy the wonders that this land in the heart of Italy offers visitors who choose it as destination for their holidays.
To spend unforgettable moments with family and with children it is best to rent an apartment in a farmhouse or a holiday home, a good compromise between comfort, space and freedom. Especially if you are in the countryside or in a medieval village in Tuscany, these apartments allow you to organize your days according to the needs of all and live the simple and genuine life of the territory.
If you are looking for elegance and sophistication without sacrificing privacy and relaxation in nature, the ideal solution is to rent a villa with swimming pool, very common in Marche, Umbria and Tuscany. Suitable for families but also for groups of friends and couples on a romantic getaway in search of a space out from everyday stress, some of these holiday villas also have an area dedicated to well-being: a sort of mini-spa in addition to all the most modern comforts.
Obviously Tuscany offers a wide range of hotels of any type, too: hotel with pool or restaurant for a "traditional" holiday where you will be pampered with lightheartedness.
Natura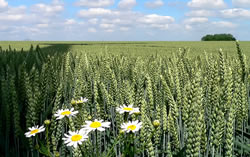 Scopri "Il Profondo Chianti"
Cultura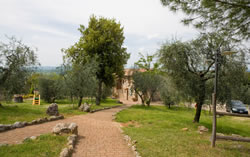 Per conoscere la nostra terra