San Gimignano, Monteriggioni e Volterra
Route of great natural and scenic beauty for the geomorphological and environmental permits to gain insight. Down to the village and near St. Stephen 'homonym source continue left for a short scenic road, then turns left and proceeds by a long descent after crossing a farm within a laboratory joins Alabastrine provincial stadium for Montecatini Val di Cecina landscape that opens on the right lets you see the terrible abyss of the crags that opens on the vast basin of the Val d'Era clay.
Pass the small village of Citerna and enter fully into the great landscape of hills hills, vast open fields and pasture. From the road you can see the various erosion and landslides affecting clays (landslide at the Pod. Infrascato). You reach the junction with SS.439 and you turn right, cross the junction to Montecatini and joints between km 92 and 93 take the road that opens on the right. This, going back to Volterra, leads us through the world of biancane (small domes with exposed side mammellonari S completely devoid of vegetation) and gullies (series of adjacent valleys separated by steep ridges and sharp) allowing you to appreciate the variety 'of forms that erosion has given the plastic clay soil.
This takes the 'near' the little Church of St. Lucia Corbo (XI century) from which you reach us quickly then the village of St. Cyprian and the tarred road that goes back to Volterra. The following climb and 'highly suggestive because' you can see in all its grandeur 'the magnificent spectacle of the crags, a giant chasm originated by the erosive action of rainwater that infiltrated through the sand deposit summit (permeable) of the hill Volterra come to remove the underlying clay (impermeable) causing 'the progressive collapse of thick sandstone and sandy them overlapping.
The erosion, active for several centuries, involved in its progress a part of an Etruscan necropolis and the Church of San Giusto to botrytis, devoured by the abyss in the seventeenth century. Going to Volterra and 'a must finally stop at the Abbey Camaldolese (XI century) which offers a wide panorama.
Natura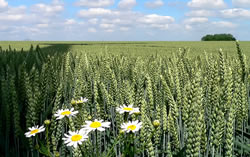 Scopri "Il Profondo Chianti"
Cultura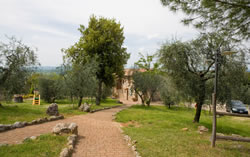 Per conoscere la nostra terra