Ayurveda Massage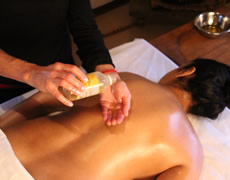 This ancient art was born in India and uses warm pure vegetable oils. 
The body is massaged for 1h, improving skin elasticity, the flexibility of the body, the quality of sleep, leading muscle relaxation and nervous system, eliminating toxins.
Cost 50 euro.
If you book 2 massages total cost 90 euro.
Plantar Reflexology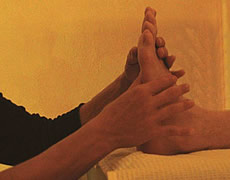 Reflexology is a technique of manual pressure by acting on the feet, it allows the person to re-establish a balance between mind and body, restoring harmony in the functioning of organs, body systems and the nervous system. A treatment extremely relaxing and enjoyable with dexterity that benefit not only the foot, but the entire body.
Ayurveda farmhouse offer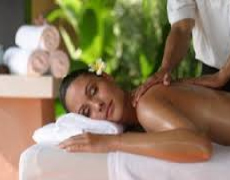 Farmhouse Poggiarello and their team of specialists in the field of Ayurveda offer you the opportunity to stay in the heart of Tuscany, in the center of your being!
Give yourself a few days to detoxify your body in the heart of Tuscany!

"The body must be prepared for 4 consecutive days with the following treatments".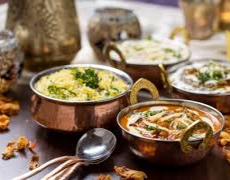 Udvartana(treatment with herbal powders)
Pindasveda
(treatment with massage heat)
Udvartana
(treatment with herbal powders)
Pindasveda
(treatment with massage heat)

On the fifth day purgation and specific food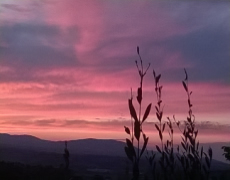 Directions to continue
The preparation of the body must be accompanied with specific diet that we'll prepare in accordance with the guidelines of ayurveda traditional.
The program ensures the loss of 3-4 kg in weight and detox the body.
Counseling upon arrival for each guest made to optimize the work on the body

Book your holiday